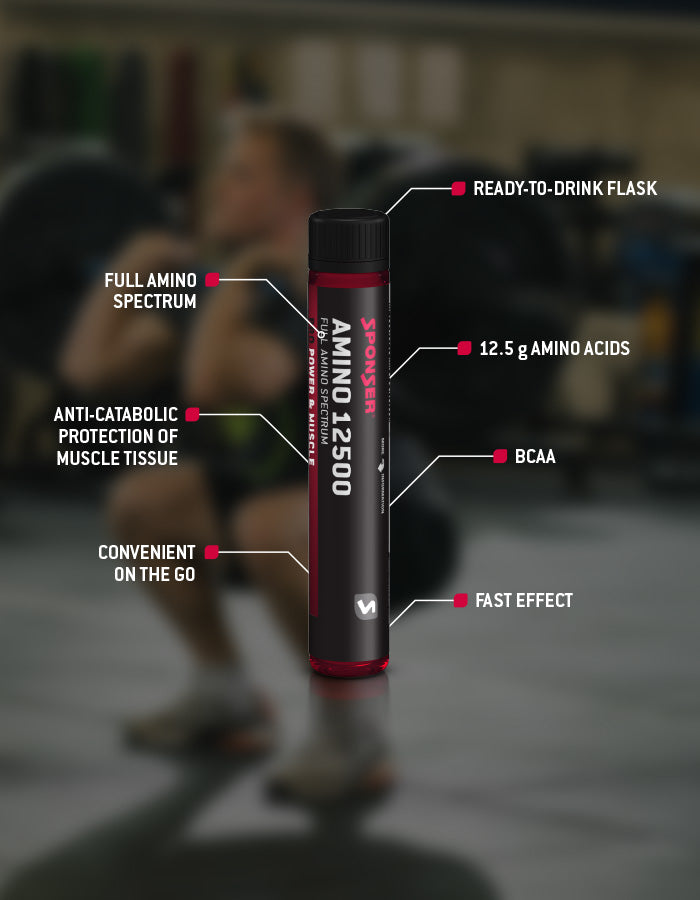 Effect and use of AMINO 12500
• Highly concentrated amino acid shot (25 ml), consisting of 12.5g amino acids in the fastest available form.
• With BCAA, L-arginine and L-ornithine: amino acids that cannot be produced by the body itself and must be supplied with food.
• Full amino acid profile
• Protects the muscles during exercise, especially in the event of an energy deficit with «self-cannibalisation» of the muscles.
• Easy and convenient on-the-go, fits in every pocket.
• In fruity-fine cherry flavour.
• Strength athletes: Take the shot immediately before training and in combination with a conventional protein shake after the session.
• Endurance athletes: Consume one ampoule every two to three hours during exercise or immediately after hard training sessions to promote recovery.
Related articles
shop » AMINO 12500
on » amino acids
on » pro tip
Wirkung und Einsatz von AMINO 12500