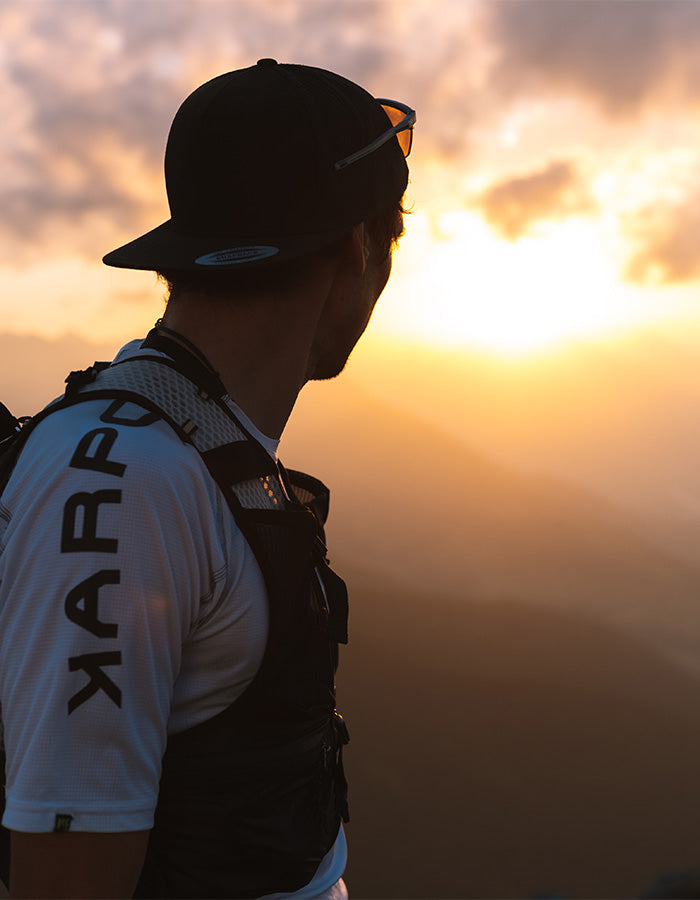 Photo credit: Moritz Klee
When do I need to supplement with vitamin D?
Vitamin D deficiency and its consequences are widespread and increasing. Health problems in combination with overweight and old age are in the foreground, e.g. osteoporosis, cardiovascular diseases, diabetes, Alzheimer's, Parkinson's, but also multiple sclerosis or some types of cancer are linked with insufficient vitamin D supply. Food sources of vitamin D are dairy products and animal fats. However, an adequate supply of vitamin D is not primarily ensured through food, but rather through sun-dependent production in the skin (around 90% of needs). In our latitudes, however, sufficient production of vitamin D by the sun throughout the year is not guaranteed, partly also due to today's living conditions. Our body is able to store vitamin D and also the other fat-soluble vitamins, which allows us to get through the winter months with little sunshine. Still, the often-heard advice to expose your face and forearms to the sun for 20 minutes in winter is unfortunately insufficient, the formation of vitamin D is neglectable! This is not only because there are too few sunny days, but because the angle of the sun's rays is simply too flat. A latent deficiency is therefore almost inevitable in our latitudes.
Vitamin D in SPONSER products
OMEGA-3 PLUS from SPONSER optimally covers the daily requirement of vitamin D3 and omega-3 fatty acids. The vitamin D in OMEGA-3 PLUS contributes to the normal functioning of the immune system, maintains bone, muscle function and teeth and is necessary for the healthy growth of children's bones. People in the second half of life in particular, who have an increased risk of falling due to muscle weakness and posture-related instability, benefit particularly from supplementation with vitamin D.
Vitamin D is also contained in IMMUNOGUARD, the plant-based food supplement that strengthens the immune system and protects the body from oxidative stress. The functional ingredients of IMMUNOGUARD support the body's own defences in phases of increased stress during sport, everyday life or when travelling with an increased risk of infection.
Related articles
shop » health & vitality
goal » healthy lifestyle
on » health
on » immune system
Author: Remo Jutzeler
Head R&D SPONSER SPORT FOOD
Ing. Applied Food Sciences UAS
MAS Nutrition & Health ETHZ